FAQs
Camera
Monitor
Knowledge base
Delete images
There are several ways how to delete images. You can delete them one by one or you can quickly select larger set of images and then delete them all at once.
Delete images one by one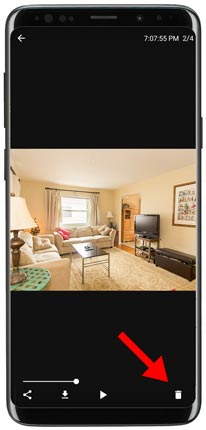 You probably noticed the trash icon in the bottom right corner of the preview screen. Using this trash icon the current image can be quickly delete.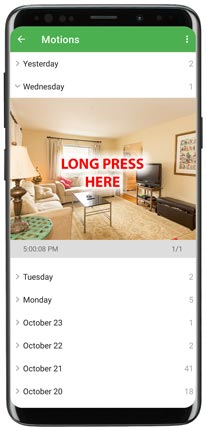 Another option is to long press on an image on the alarms list screen. The image becomes marked and you can delete it using the trash icon that appears when you mark an image.
Mark more images and delete them at once
You can go through your images and mark those you want to delete.
But if you want to delete the whole bundle of images, make a double long press on any image in the bundle. All images of that bundle will be automatically marked and you can delete them at once using the trash icon.
Delete all images of a day
The last option is to delete all images of a day. To do that, simply long press on a day title and all images of that day will be automatically marked.
Get back deleted images
When you press the trash icon, selected images are deleted and a confirmation message is shown at the bottom of the screen. The message contains "Get back" button, which is the last chance to get back deleted images. If you don't press the button, the images are deleted forever and it is not possible to recover them later.